Overview
Surrey County Council (SCC) and Surrey Outdoor Learning and Development (SOLD) are pleased to be able to advise on the upcoming redevelopment proposals for the Thames Young Mariners (TYM) Site, Riverside Drive, Ham, Richmond, TW10 7RX.
This survey has been created to provide some initial information about the proposals, the timeframe for the project, how you can learn more about the proposals and speak to SCC or SOLD if you would like more information.
SCC have not yet made a full planning application and are currently in the process of undertaking pre-application discussions with London Borough of Richmond upon Thames (LBR) and other stakeholders and would like to hear the views of the community about the proposals whilst the plans for the site are being designed.
Site background
SOLD is a unique service provided by SCC, which runs outdoor learning programmes from its three sites: Henley Fort near Guildford, High Ashurst in the Surrey Hills, and Thames Young Mariners.  TYM was established over 60 years ago as a water activity venue on the Thames between Richmond and Kingston. 
SOLD is passionate about providing children, young people, schools and families with opportunities to experience healthy outdoor activity that will directly benefit their emotional well-being and physical health.
Today, TYM is a local community asset which provides a wide range of outdoor learning programmes through day and residential camping visits to a broad spectrum of user groups including schools, colleges and Universities, SEN schools, youth groups e.g. cubs, guides etc, families, children booked on by parents, adult training courses, young people and adults with additional needs, parents and toddlers, open water swimmers, vulnerable and looked after children, Duke of Edinburgh's Award participants and children who are receiving alternative education provision.
The service provided at TYM is used by a significant number of Richmond Schools, Colleges, youth groups and families in addition to others in Surrey and London Boroughs who benefit from access to outdoor learning. TYM currently works with Richmond based organisations such as; Achieving for Children, Richmond District Scout groups and a number of Richmond Primary Schools.
TYM offers a choice of engaging and adventurous water based outdoor learning activities e.g. canoeing, sailing, raft building and Stand Up Paddle Boarding as well as land-based sessions such as orienteering, archery, woodland activities, climbing and low ropes course. TYM also offer residential camping visits in their two Tipi villages for these groups between the months of April and October.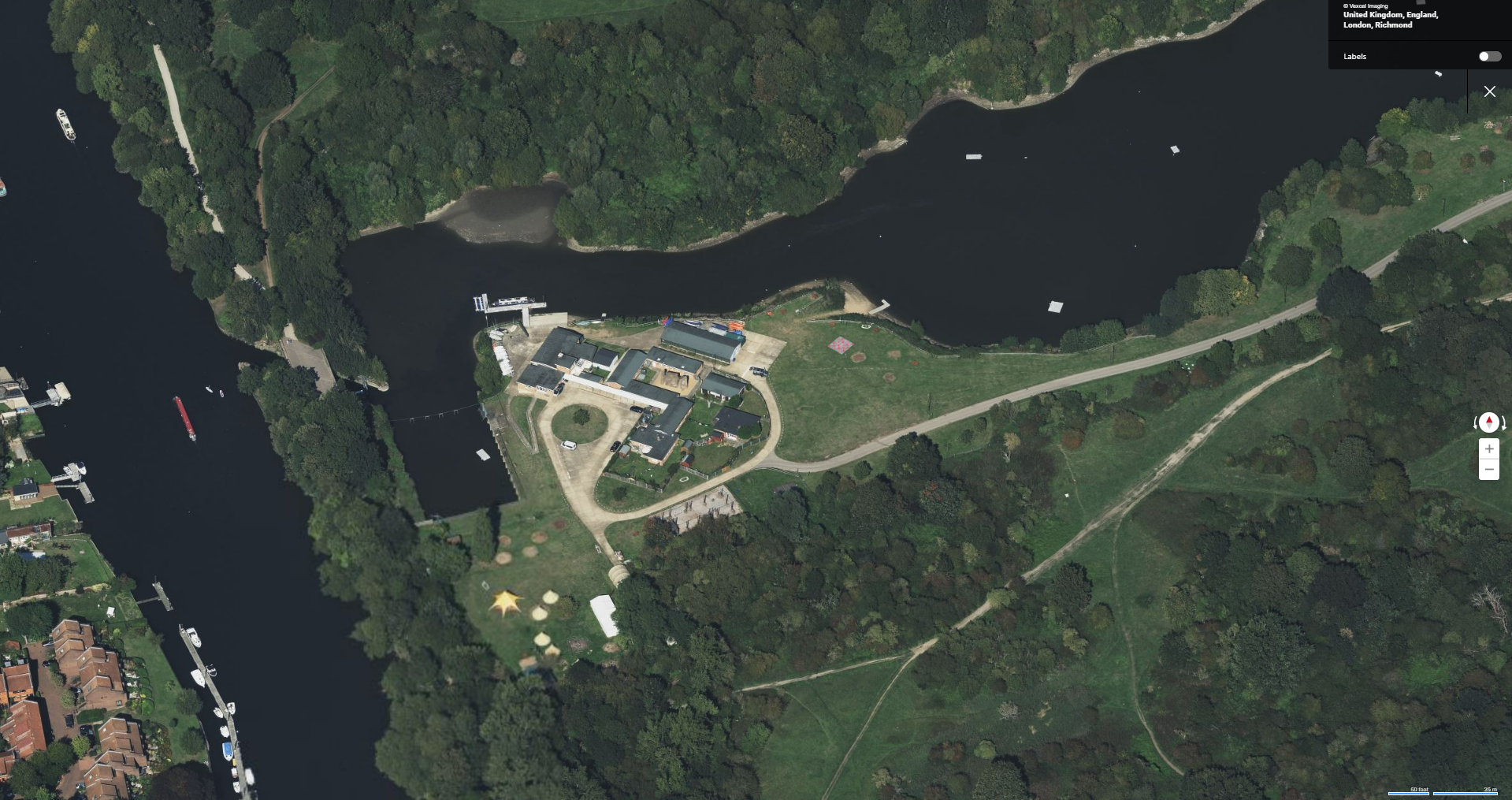 Proposals 
TYM faces a number of challenges and restrictions posed by the outdated existing buildings, which are no longer fit for purpose nor meet modern standards of construction, accessibility & design which is impacting on SOLD's ability to operate effectively.  Due to the site's piecemeal development over 50+years, the layout of the existing buildings is no longer fit for purpose causing significant challenges namely security, maintenance, safeguarding and positive and inclusive learning environments.
SCC and SOLD have therefore sought to bring forward a proposal which will retain and enhance the outdoor learning provision at TYM. This will ensure that the provision of high-quality outdoor learning can be provided from the site far into the future, which will continue to benefit the young people of Richmond, the surrounding Boroughs and Surrey.
In order to meet the operational needs of SOLD and to also provide the most sustainable form of development it is proposed to demolish the existing buildings on site and replace with new, fit-for-purpose buildings.  Whilst a partial reuse of existing buildings on site has been explored it was deemed unsuitable due to the age of construction, condition, suitability and operational requirements; both during and after construction.
As the proposals are still evolving through the design process and pre-application discussions, final details of the scheme are not yet fixed but it is anticipated that the existing 1,646sqm of floorspace which will be replaced with around 2,235sqm of space.  Similarly, to the existing buildings on site, the proposed buildings will be made up of a number of smaller buildings, will be focused on the previously developed part of the site and will be predominantly single storey buildings.
The proposed buildings on site will seek to provide residential accommodation for schools, and will update and replace staff accommodation, changing facilities, learning and meeting space, administration space, storage and workshop and a fit for purpose dining hall and kitchen.  The proposals will continue to make use of the existing site access from Riverside Drive.   
The approach to landscaping is an important element of the proposals given the surrounding natural environment of Ham Lands and the River Thames which these proposals will respond to.The landscape design forms an integral part of a wider site strategy that seeks to conserve and enhance the biodiversity of the site, respectful of the local landscape character. The external landscape materials and planting will be used to blend the facilities into the surrounding setting, using quality natural materials in keeping with the context of the site.
The proposals will enable SOLD to operate a more 'year-round' outdoor learning offering where they are currently constrained mainly between April-October because of the nature of the existing facilities.
Significantly, the proposal will also provide the site with facilities to allow greater inclusion and participation for users with learning and physical disabilities.
This will greatly improve what SOLD can offer local schools, families and community groups which will contribute towards SOLD's vision for users to develop crucial personal, social, emotional and physical skills, which will benefit their life chances and opportunities.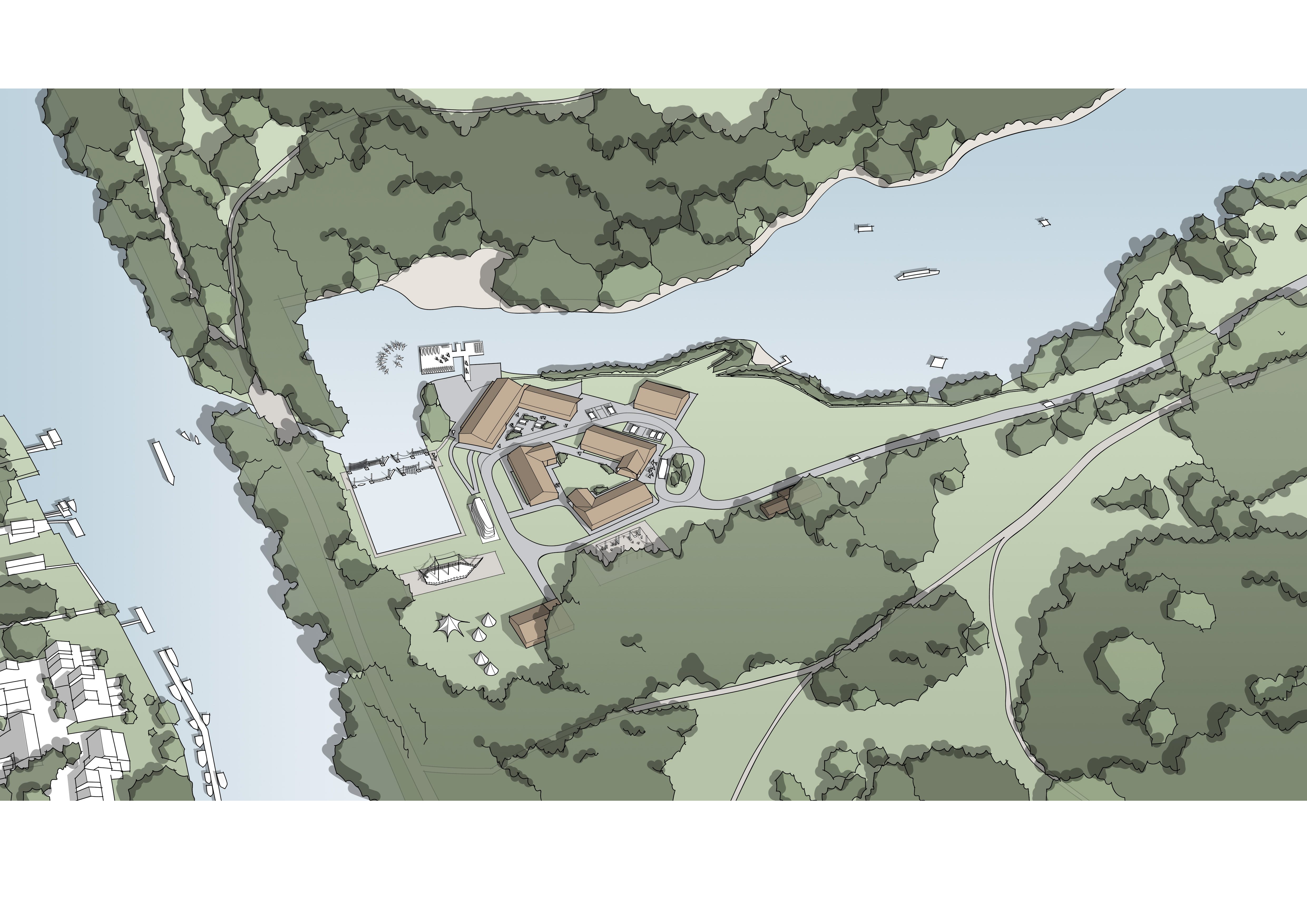 Programme
To ensure the necessary time is provided to undertake community engagement and further pre-application, it is anticipated that a planning application will be submitted for the proposals in June 2022. 
It is anticipated that SOLD will continue to operate throughout this project with as minimal disruption as possible to SOLD's service to ensure local schools and community groups will still have access to outdoor learning facilities throughout.
If you are interested in hearing more about the proposals or have further questions, please do drop-in to the Thames Young Mariners site on:
Tuesday 26th April 2022 17:00-19:30; or
Saturday 30th April 2022 12:00-14:00
Address - Riverside Drive, Ham, Richmond, TW10 7RX
The postcode TW10 7RX will take you to the other side of the river so please also include Riverside Drive to ensure you go to the correct location.
Driving
Directions from Kingston
From the Kingston one-way system take the Kingsgate Road (A307) exit

Follow Kingsgate Road, taking a slight left onto Richmond Road (A307)

You will see Tiffin Girls School on your right, continue until you get to the crossroads/traffic light junction (with the Texaco Service Station on the corner)

Turn left onto Dukes Avenue

Continue onto Riverside Drive

Follow Riverside Drive until you see Thames Young Mariners OEC on your left

Drive through the gates and parking is on the grass to your left and right.
Directions from Richmond
From the Richmond one-way system take the Hill Street (A307) exit

Follow Hill Street until you reach a roundabout, where you need to take the second exit to Sandy Lane

Turn right onto Ham Street

Take the second left onto Riverside Drive

Follow Riverside Drive until you see Thames Young Mariners OEC on your right
By train
The closest train station is Teddington. This is followed by a 20-minute walk via Teddington Lock foot bridge.
When you arrive at the gates
Drive right up close and the gates will automatically open

Continue up the single-track road for 300m (following the parking signs)

Parking will be on the grass area on your left (signposted)

Once you are parked up follow the entrance/welcome signs to the main entrance

 
Accessibility Statement
This survey is compatible with speech recognition software and screen readers. A Screen Reader and Large Print version of this survey can be found at the bottom of this page under 'related documents'. If you have any queries about the survey and/or require this survey in hard copy or an alternative format, please contact us and we will do our best to assist you:
FeedbackTYM@surreycc.gov.uk
020 8541 9000 (Option 6)
For more information on the accessibility of Surrey Says, please see the Delib Accessibility Policy.
For our privacy policy please see Corporate privacy notice